Have you ever wondered just how fast your hair can grow?
If you're focusing on hair growth on the inside (taking supplements) and the outside (topical treatments), then you may just find out!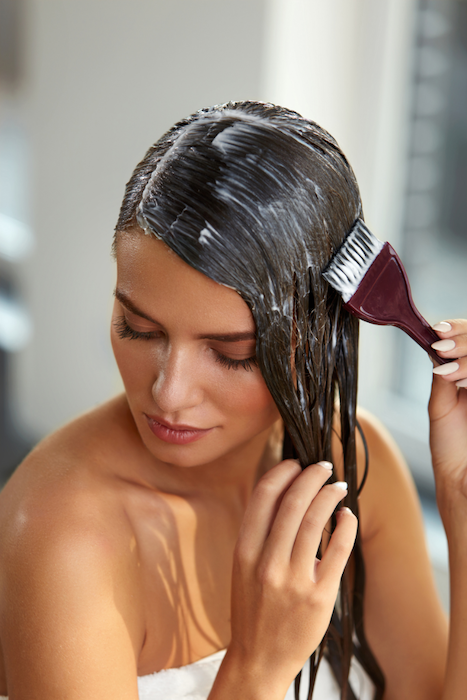 We already know that Complete Biotin Plus is the ultimate hair-boosting formula to take if you want thick and healthy hair (click here to learn about its incredible hair growth ingredients).
But what should you be doing on the outside?
Keep reading to see a simple hair mask recipe that can increase your hair growth!
Whether you're trying to get your hair as thick and long as possible for a special event or you simply want to feel as confident as possible walking down the street, give the recipe below a try! It's only TWO ingredients (that most people have in their kitchen already, anyway), so it's super easy and affordable to make!
So, let's get into it, followed by the reasons why these two ingredients can boost hair growth!
Your growth boosting hair mask recipe
Ingredients:
– 1 tablespoon of coconut oil
– 1 teaspoon of cinnamon
Directions:
1. Mix these two ingredients in a bowl, and make sure they are mixed well.
2. Part your hair down the center and start by applying it down the part and on your scalp.
3. Use your fingertips to massage the product into your scalp.
4. Tie your hair up and cover it with a shower cap or a towel.
5. Let this mask sit for 30-45 minutes, and then rinse with your regular shampoo and conditioner.
This mask is best and most effective if used once a week.
As you can see, doing external things to help your hair grow couldn't be easier! But you may be wondering… why coconut oil and cinnamon? Let's find out!
Why coconut oil?
Coconut oil is incredibly healthy for your hair and scalp, so it makes sense to make it the base for a hair mask.
Research has shown that coconut oil can help eliminate fungal infections on the scalp, calm itchiness and irritation, treat dead ends, protect from heat damage, and more. [1, 2, 3]
Why cinnamon?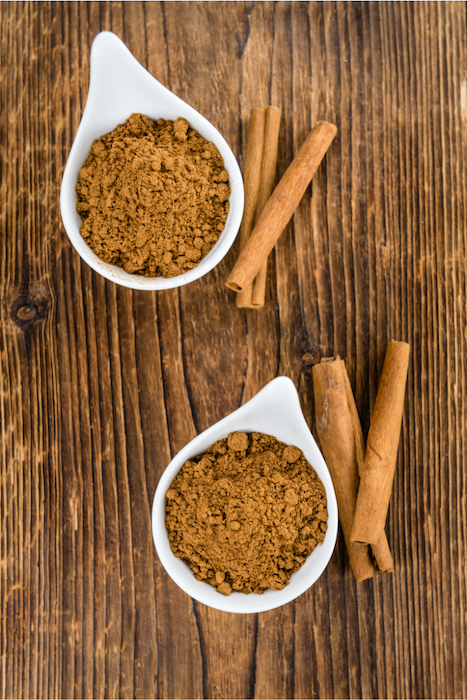 It's a simple kitchen ingredient, but when mixed into your hair, it can be much more than that! Research has shown that cinnamon can improve hair length, with one study showing it to be just as effective as a popular hair-growth medication! [4]
Researchers believe this could have to do with some of the compounds found in cinnamon. For example, procyanidin has been connected with boosting hair growth, and cinnamaldehyde, the main compound in cinnamon, increases blood circulation to hair follicles, supporting hair growth. [5]
If you want to try cinnamon on both the inside and the outside, cinnamon is one of Complete Biotin Plus' many hair-boosting ingredients. Not only that, but it makes the formula taste absolutely delicious!