Recipe – Healthy Baked Caramel Apples
There's nothing better than a warm, comforting treat to enjoy on a fall day. Finding new, healthy recipes to satisfy my sweet tooth is a must, so I wanted to share with you my FAVORITE recipe I discovered this season. It's delicious, it's quick, and it's actually pretty good for you!
These baked caramel apples are so yummy, and are the perfect treat to end your next stay-in date night, to curb your evening sweet tooth, or even to share with the whole family. And, who doesn't love getting in your daily fruit servings while enjoying dessert! Haven't you heard? An apple a day keeps the doctor away!
Apples are loaded with nutrients, such as vitamins A, C, E, K, B vitamins, and some minerals such as potassium, manganese, and copper. They're also low in calories, high in fiber, and contain powerful phytonutrients that contribute to their amazing healthy benefits.
So, make sure to bookmark this recipe. Between the taste and the health benefits, you're going to want to make this recipe again and again and again.
Here's what you need…
4 medium/large apples (honey crisp are my favorite, but you can use whatever variety you like best)
1 cup rolled oats
¼ cup white sugar
¼ cup brown sugar
½ tsp cinnamon
¼ tsp nutmeg
2-3 tbsp butter, cold
1-2 packets of Complete Collagen+ 
Here's what you need to do…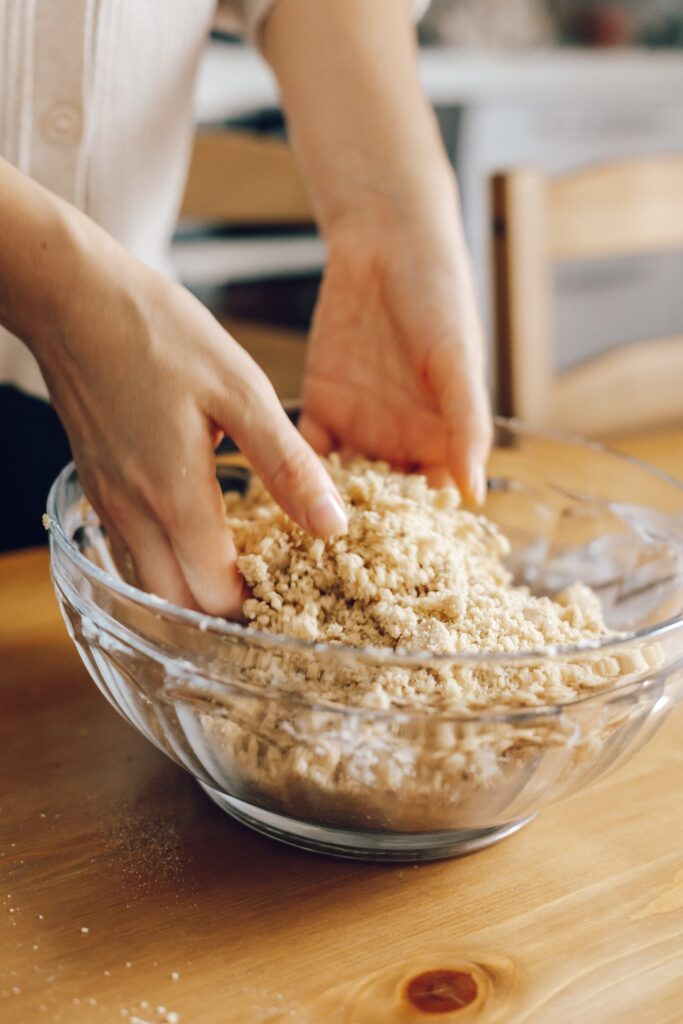 Preheat your oven to 350º. Begin by slicing the apples in half, and scooping out the center until the core is gone, and there is a generous hole (you'll be adding filling to the apple!)

Note: Once you remove the core, you might start to remove some of the flesh of the apple itself to carve out a large enough bowl for the filling to sit in. While it's not necessary for the recipe, I love to save the extra apple, and add it to the mixture in step 2!

In a medium sized bowl, add the rolled oats, sugars, cinnamon, and nutmeg (and extra apple if you like). Mix to combine.
Cut the butter into small, half-inch sized cubes, and add to the oat mixture. Try to cut in the butter so that it forms a crumbly mixture.
Add about a ¼ cup of the oat mixture to each apple. Place on a baking sheet, and bake for about 20-25 minutes, or until the apples are soft and golden brown.
Drizzle with Complete Collagen+ to finish off this sweet treat. You can also enjoy this dessert with a scoop of vanilla ice cream or frozen yogurt!
I love this recipe, because not only does it combine some delicious ingredients that I love, but it's the perfect treat to add Complete Collagen+. So not only are you getting that lovely caramel flavor, but you're also giving your body all the amazing benefits that come with it!
Did you try this recipe? Let me know what you think at info@everbella.com!