No matter how old I get…

I can never turn down a milkshake.

You can make them with so many flavor options and ingredients!

And it's a treat that even vegetarians and those with lactose intolerance can enjoy if you substitute for specialty ingredients.

My father and I used to go to our local ice cream shop every Sunday for the BEST milkshakes around.

But when they closed, we were left craving them and no other place filled that void. They just weren't the same.

So I began experimenting with making my own. I mean…how hard could it be?

Well, it was a bit more difficult than I expected to really nail down that flavor I was looking for.

BUT I DID IT!

AND…

I added a special ingredient that was like the cherry on top for flavor! (And no it's not cherries!)

It's CARAMEL!

But not just any caramel.

It's actually Complete Collagen+. So not only are you getting that caramel flavor, but you're also giving your body all the amazing benefits that come with it!

Seems like a win-win right?

It is!

So…

Here is the milkshake recipe that took me YEARS to nail down. And of course, feel free to substitute with any ingredients that best suit your dietary needs.

I hope you love it as much as I do!
Mouth Watering Milkshake with a Twist!

TIP: A perfect milkshake is thick enough for a spoon to stand in but still drinkable.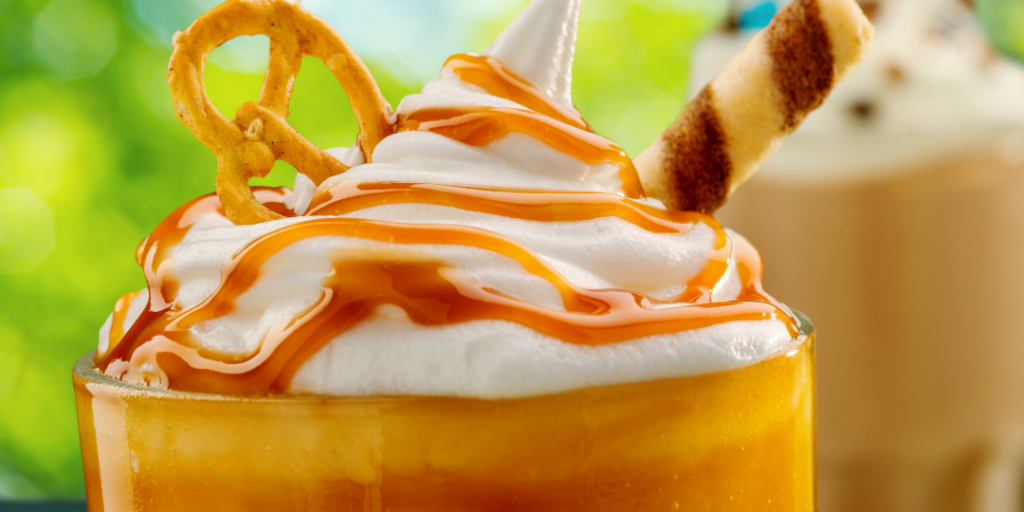 Ingredients:
1-pint ice cream (about 2 cups) My fav is just a plain low-fat vanilla ice cream
2/3 cup milk, feel free to use almond milk, lactose milk, or whatever may best suit you!
1 packet of Complete Collagen+.
1 tsp Vanilla Extract
1tbsp Malted Milk Powder
Mix-in and topping options:
Syrup or sauce (I sometimes even add a little bit more Complete Collagen+.as my caramel topping!)
Whipped cream
Sprinkles
Finely chopped nuts
Instructions
Let the ice cream soften. Let 1-pint ice cream sit out at room temperature until it starts to soften, 10 to 15 minutes (softened ice cream will blend with ease and require less milk to get things moving). Give the container a little squeeze – it shouldn't be rock hard and should give slightly when it's ready.
Chill your glasses and chop any mix-ins. If you have room in your freezer, stick 2 tall drinking glasses in there, or even chill them in the refrigerator. This will ensure the milkshake stays cold as long as possible. Coarsely chop until you have 1/2 cup mix-ins of your choice. You want the pieces to be about 1/2-inch.
Layer the ingredients in the blender. Layer the ingredients in your blender in this order: 2/3 cup milk, Complete Collagen+, and softened ice cream. Don't put in any mix-ins yet!
Blend the milkshake. Starting with the lowest speed and working your way up to medium speed, blend until the milkshake is smooth and pourable – usually about 1 minute. Stop the blender and be sure to scrape down the sides or stir as needed to keep things moving. You want a final consistency that pours like lava!
Add in the mix-ins. If using mix-ins, add 1/2 cup to the blender and stir it in so that it's submerged. Pulse a few times (6 to 8 pulses) to just combine, BUT try not to overmix or the mix-ins will pulverize and make the milkshake gritty. And no one likes a gritty milkshake!
Serve the milkshake. Divide the milkshake between the glasses. Garnish with toppings as desired. For me, I drizzle a bit more Complete Collagen+ on top.
And last but not least. ENJOY!!!

I hope you enjoy this milkshake as much as I do!!