I don't know about you all, but sometimes my hair gets so dry – especially in the winter time or after I've used too much hairspray. So, to ensure I am always keeping my hair happy and healthy, I frequently look for natural ways to hydrate my hair.
While you could break the bank and pay for expensive hydrating hair treatments, I've found that there are plenty of ways to treat my hair all while saving my wallet! And not to mention, the DIY products I use are made with natural ingredients (no chemicals or preservatives what-so-ever).
After lots of trial and error, I finally found an amazing DIY hydrating hair mask that leaves my hair feeling AMAZING. It's super quick to make, and the ingredients are easy to find.
Here's what you'll need for this hydrating hair mask…
1 ripe avocado
1 Tbsp. argan oil
1 Tbsp. honey
1 tsp. coconut oil, or ⅛ cup coconut milk.
Before we get to the fun part, let's talk about why these ingredients are going to help your hair feel hydrated and soft.
Avocado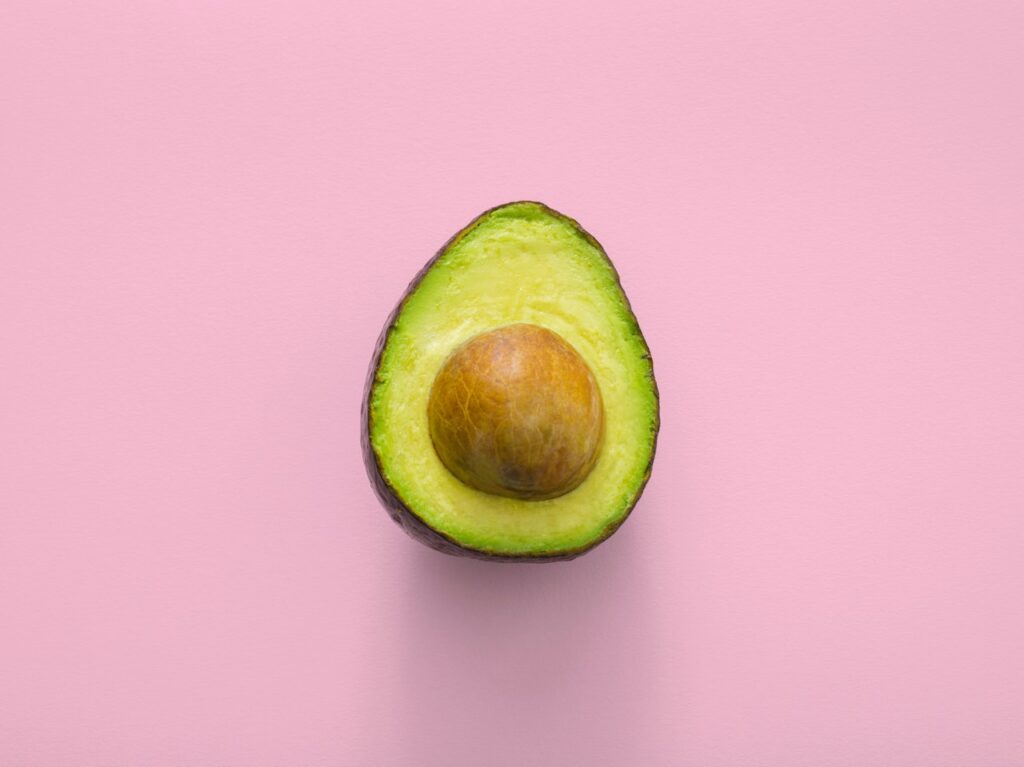 Avocados are rich in the healthy fats, vitamins and minerals needed for healthy hair, such as biotin, vitamin E, magnesium, and potassium. While these nutrients are important for encouraging hair growth, they are also important for maintaining hydration, and preventing breakage.
A study conducted in 2015 found that certain nutrients, such as the magnesium and potassium found in avocados, may be involved in helping seal the hair cuticle. This is important for hydrating your hair because this helps keep moisture in, and prevents further damage of hair strands. Avocado is also considered a humectant, which means that it helps retain moisture, and prevent drying out.
Argan Oil
Argan oil is a popular ingredient in hair and skin products alike. It's not too surprising considering its amazing hydration properties! Argan oil is chock-full of essential fatty acids and vitamin E, both of which are going to help keep your lovely hair happy and hydrated. The essential fatty acids work to hydrate the hair strands, all while keeping moisture locked in. Meanwhile, vitamin E is going to help prevent your scalp from drying out, which can promote frizz-free, shiny hair.
Honey
Honey really is the star of any DIY beauty product. That's because it has so many incredible properties to benefit your hair and skin! If you want to learn more about the antimicrobial and anti-inflammatory benefits of honey, you have to check out the Chamomile Face Mask recipe I posted a few weeks ago!
It is thought that honey can help maintain the moisture of the scalp and hair shaft, as well as helping keep it shiny, reducing frizz, and reducing hair breakage. Plus, it makes this mask smell amazing…
Coconut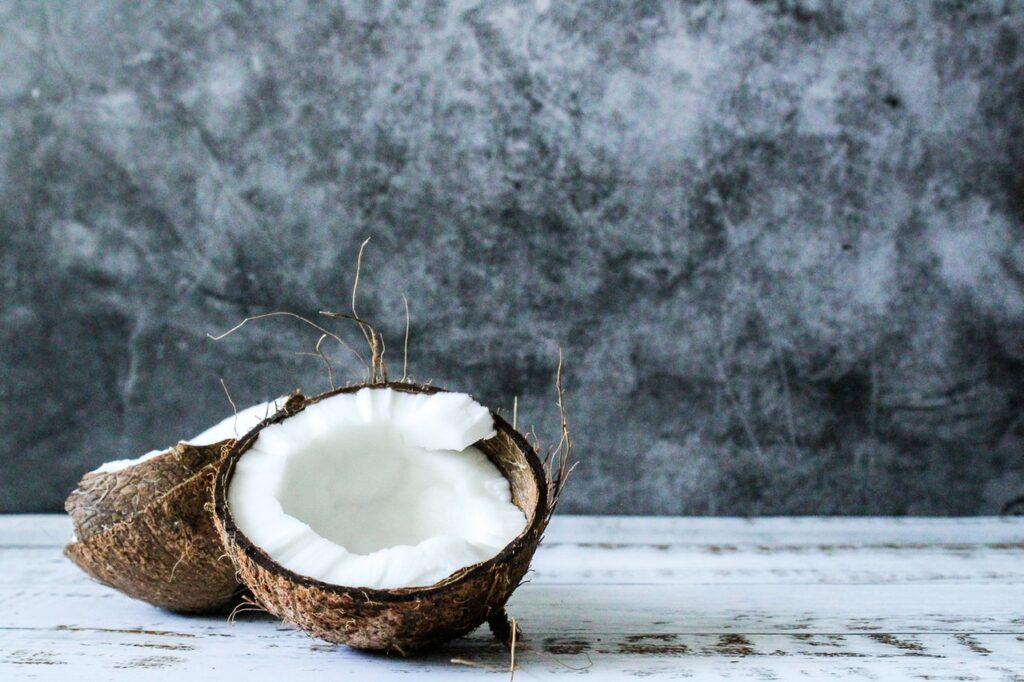 Coconut is rich in something called lauric acid. While lauric acid is one of the components of coconut that can cause elevated cholesterol if you eat too much of it, it adds a lot of benefit to this hair mask. That's because lauric acid easily soaks into the scalp and hair strands, leaving behind softer, more moisturized, and less frizzy hair.
However, too much coconut oil can make your hair extra oily if you're not careful. If you have thinner, or oily hair, be cautious of how much coconut you use. Luckily, this recipe doesn't call for too much coconut, so you should be safe from greasy hair! Now that we've established all the wonderful benefits of this mask, let's get down to business!
Here's what you need to do…
You can start with either dry or damp hair, whatever you prefer! I chose to start with slightly damp hair (but not totally wet). You'll want to combine all ingredients together until well blended. Then, work the mask evenly through all your hair, paying special attention to those drier ends! Leave the mask on for 30 minutes, before rinsing off with warm water.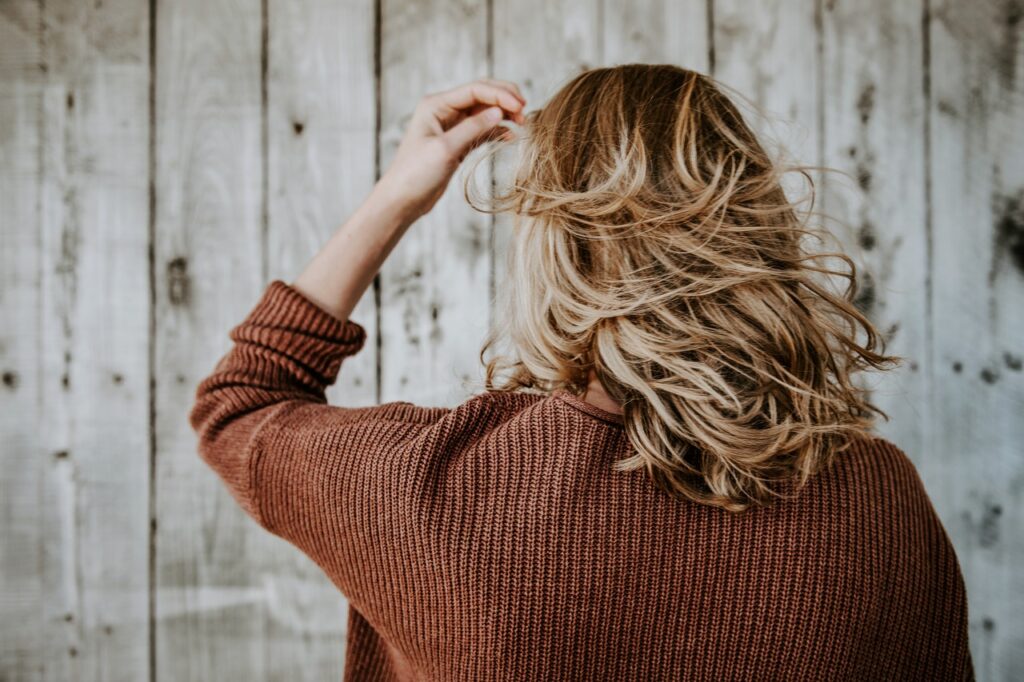 So, there you have it! A quick, easy way to restore your hair's moisture that will leave you feeling like you just got home from the salon. But, I haven't even shared the best part yet…Because you will save so much money by avoiding those expensive salon products, you can opt to spend your money elsewhere. And I have the perfect suggestion for where you can spend your savings… You can invest that money back into your hair with Complete Collagen Plus! After years of trying expensive product after product, I realized that I could be doing a whole lot more for my hair by keeping it simple. Give your hair the love and nutrients it needs to thrive with Complete Collagen Plus!