Protect Your Skin this Winter!
You might think it's most important to protect your skin from the sun and elements during the hot summer months. However, protecting your skin is important all year round! While it's true that UV rays are at their strongest in the spring and summer during the mid-day (depending on where you live in the world), this doesn't mean that you can't damage your skin during the winter months.
So, here are six crucial steps that I take every winter to keep my skin protected and looking its best, despite the dryness and cold!
1. Don't Skip the Sunscreen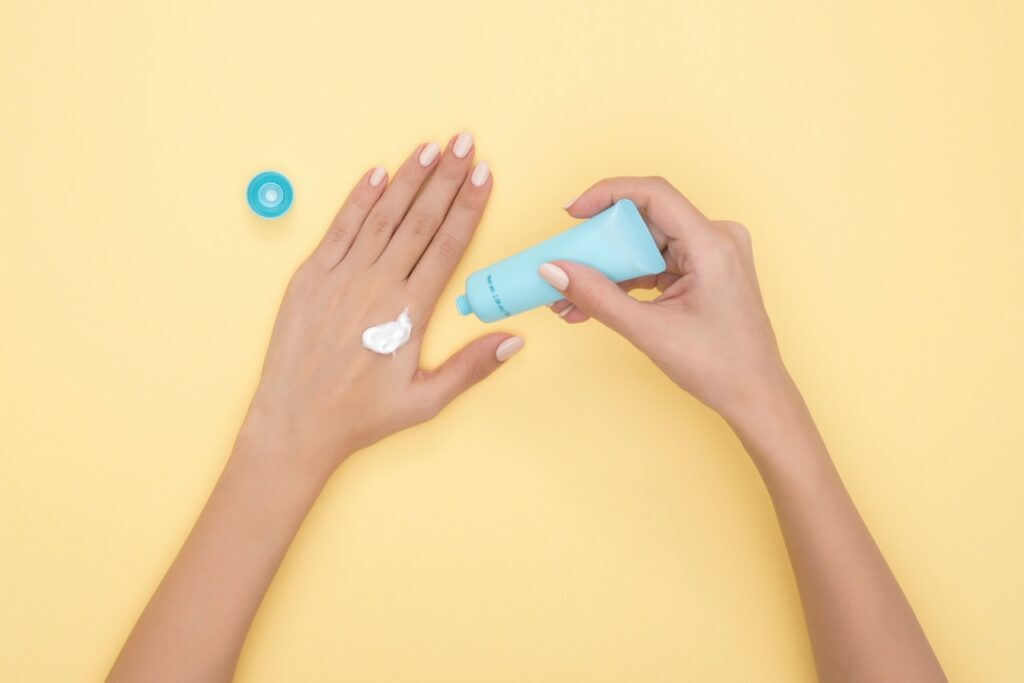 Did you know that you can get sunburned even when it's cloudy outside? While the sun's rays might not seem as severe during the winter months, UVA rays are still able to penetrate the clouds and damage your skin. And, if there's snow on the ground you might even be at higher risk! The bright drifts of snow reflect the sun's light, which can allow UV rays to hit your skin even if you aren't expecting it.
You might not have as much skin available to burn as you bundle up, but it's important to find a good sunscreen for your face and neck. You'll want to look for a product that offers at least 30 SPF!
2. Moisturize, moisturize, moisturize
As you probably guessed, moisture is key in the wintertime! And finding good moisturizers and lotions for your skin is crucial.
Pro Tip: Finding a good face and lip moisturizer with SPF is even better!
While you might think it's only important to moisturize in the morning and night, you might benefit from even more frequent application, especially if you are prone to dry skin. And, if you find your skin is really struggling, try adding a few drops of jojoba or vitamin E oil to your moisturizer or lotion. I keep a travel sized lotion and chapstick with me at all times. It really helps in the dry winter months, and protects my skin from cracks and damage.
3. Drink Lots of Water
Did you know that your body is mostly made up of water? A lot of that water is stored in your skin, to keep it plump and elastic. Additionally, water circulates in our bodies to transport important nutrients, regulate our temperature, and clear toxins from our system. We need a lot of water daily to keep our body and skin healthy!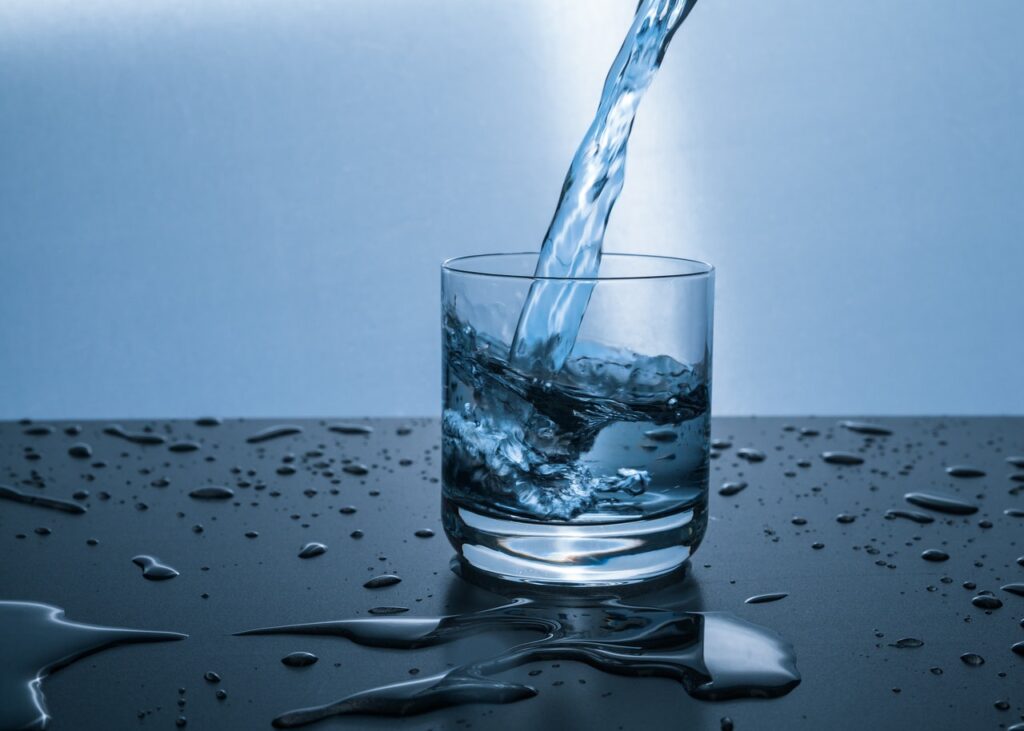 When you're dehydrated, water is pulled from your skin to help our internal organs function properly. This can leave it feeling dry, and prone to damage. It is important to stay hydrated to help maintain our skin's health and appearance. Research has found that improving water intake can be helpful in improving the skin's appearance, especially for those who are chronically dehydrated. [1] However, skincare expert, Kathleen C. Suozzi, MD, director of aesthetic dermatology at Yale Medicine and assistant professor at Yale School of Medicine in New Haven, Connecticut, notes "Excessive hydration is unlikely to benefit the skin."
So, aim for about 64 oz of water daily (that's eight 8 oz glasses of water), to optimally hydrate your body and your skin during the winter months.
4. Don't Forget Your Lips!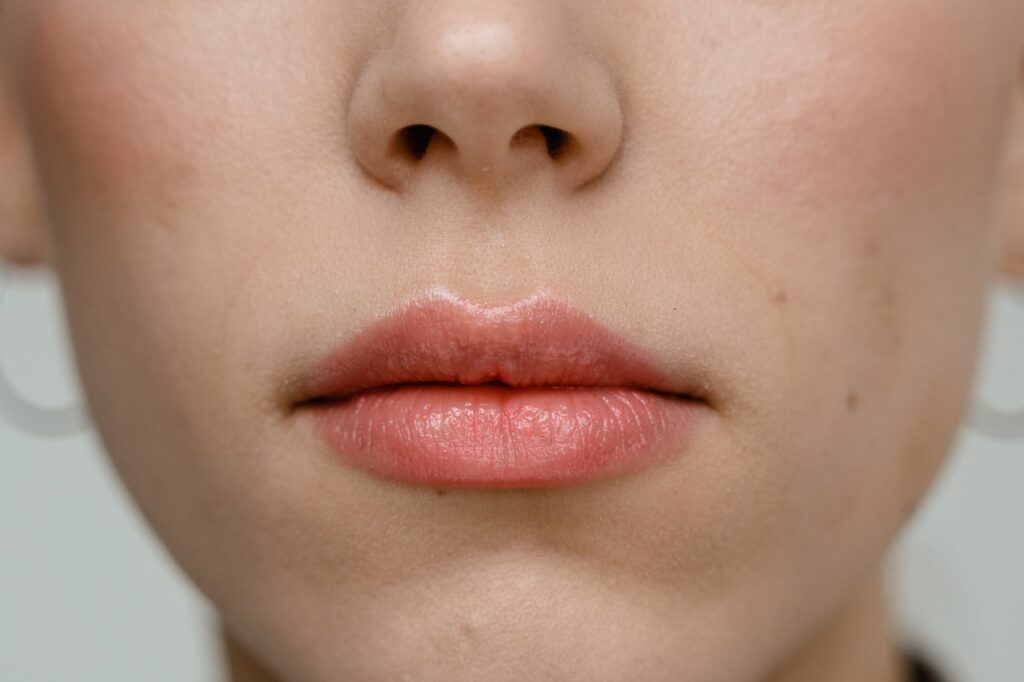 There is nothing more irritating than chapped lips during the winter time. The skin on your lips is quite thin and delicate, making it more susceptible to breakage and moisture loss. You'll want to prepare for the winter season by finding a good chapstick that offers both moisture and sun protection. That's right – your lips can get sunburned too, so you'll want to protect them from UV rays by choosing a chapstick with SPF!
5. Opt for a Humidifier
While it's true that the cold and dry winter air can certainly cause some strain on your skin, it might not be any better inside. Turning up the temperature and staying cozy inside can actually drain your skin of its moisture, without proper humidification!
If you find yourself stuck inside often during the winter months, it might be a good idea to look for an indoor humidifier! Humidifiers will add moisture to the air, which will also help prevent your skin from drying out when the heat is cranked up.
6. Collagen
Collagen is known to play an important role in our skin's elasticity, hydration, and texture. We need a lot of collagen to keep ourselves looking and feeling our best. And, considering that natural collagen production drops off around age 20, and continues to decrease over time, it's important for us to continue to optimize our collagen intake as we age. [1] This decrease can be accelerated even more with certain behaviors, like smoking and exposing the skin excessively to UV light.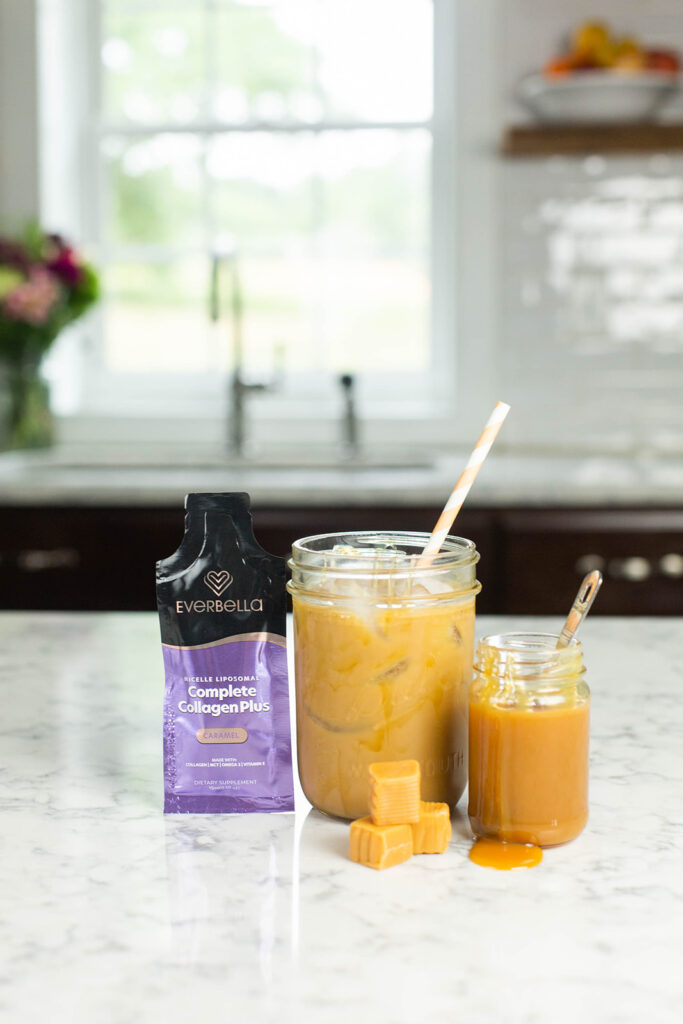 Due to this decrease of natural collagen production, there have been many studies to explore the effect of collagen supplementation on improving skin elasticity, hydration, and texture in an aging population. The evidence supports that collagen supplementation is an effective way to increase collagen synthesis and reduce the appearance of aging [2-4].
So, for hydrated and glowing skin all year round, I always opt for my daily dose of Complete Collagen+. It does wonders for my skin, and it's a staple part of my skincare routine all year round! Give it a try, risk-free, for 180 days with our money back guarantee.
Citations
"Collagen Synthesis." Collagen Synthesis – an Overview | ScienceDirect Topics, https://www.sciencedirect.com/topics/engineering/collagen-synthesis.
Bolke L, Schlippe G, Gerß J, Voss W. A Collagen Supplement Improves Skin Hydration, Elasticity, Roughness, and Density: Results of a Randomized, Placebo-Controlled, Blind Study. Nutrients. 2019;11(10):2494. Published 2019 Oct 17. doi:10.3390/nu11102494
de Miranda RB, Weimer P, Rossi RC. Effects of hydrolyzed collagen supplementation on skin aging: a systematic review and meta-analysis. Int J Dermatol. 2021 Mar 20. doi: 10.1111/ijd.15518. Epub ahead of print. PMID: 33742704.
Choi FD, Sung CT, Juhasz ML, Mesinkovsk NA. Oral Collagen Supplementation: A Systematic Review of Dermatological Applications. J Drugs Dermatol. 2019 Jan 1;18(1):9-16. PMID: 30681787.
DIY Soothing Chamomile Face Mask
Doesn't it just feel good to treat yourself now and then? For me, I don't need much – just a cozy blanket, candlelight, a good book, and some quiet time. Oh, and of course a good DIY face mask to treat my skin while I relax! There's just nothing better!
There's something relaxing about making my own face mask, too. It makes me feel so good to use natural ingredients. And it's easy! Most of the time, I already have everything I need to make a DIY mask at home.
I love this chamomile face mask in particular, because it soothes my skin and is rich in nutrients. To make this recipe at home, you'll need chamomile tea, honey, and nutritional yeast – and that's it! Here's how these ingredients work to benefit your skin:
Chamomile Tea
Chamomile tea is the perfect bedtime companion. While chamomile is typically known for its soothing and calming effects, it has even more benefits than you might think. Specifically, when it comes to the health of our skin, recent studies have suggested that drinking chamomile tea offers protection against inflammation!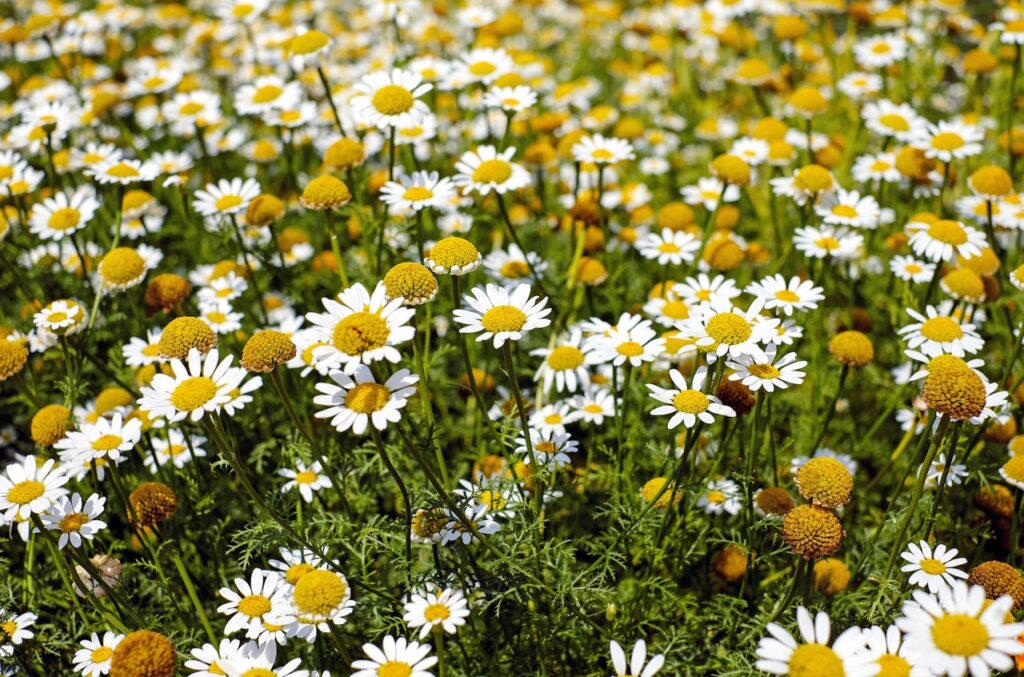 In one study, patients with rheumatoid arthritis, an autoimmune inflammatory condition, experienced reduced inflammation after drinking chamomile tea. Those who did not drink the tea did not experience the same benefits. [1] This study, and others, have led us to believe that chamomile can benefit the skin with it's anti-inflammatory properties. Additionally, chamomile is rich in antioxidants, which means that it can protect the skin and body against oxidative damage.
Honey
I love honey! I have it on hand at all times, which comes in handy when I want to make a face mask. Honey is a common ingredient you'll see in DIY face masks because of its beneficial and therapeutic properties! It can benefit our skin in a few ways.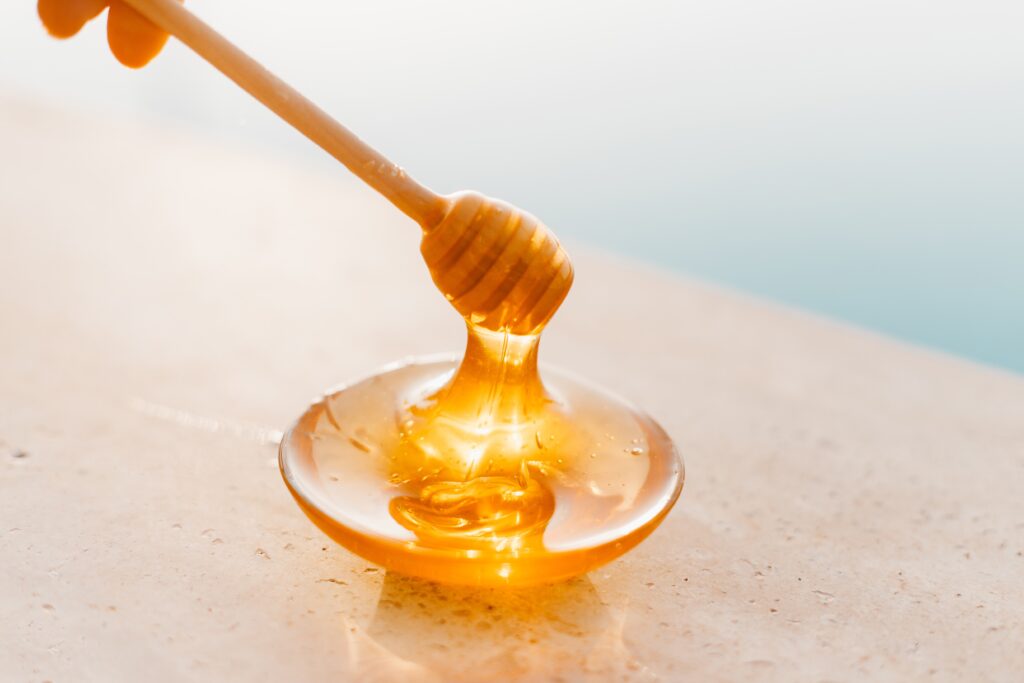 First, it is thought that honey has antimicrobial properties, which means it inhibits the growth of bacteria on our skin. Honey has been used for centuries for the purpose of healing and preventing infection. And now, there is research to demonstrate that this may have some merit. [1] This is why we can benefit from adding honey to our face masks – limiting the growth of bacteria on our face can help prevent breakouts!
Like chamomile, honey also is thought to offer anti-inflammatory and antioxidant benefits. [2] This can be beneficial for acne-prone and inflammation-prone skin types. Yet another reason why honey is a great ingredient for face masks!
Nutritional Yeast
Nutritional yeast is not an ingredient you see often in DIY skin masks, but it should be! It is absolutely packed with nutrients, and is a popular choice among vegans and vegetarians for this reason. Many of the nutrients that you might find lacking in a plant-based diet, you can find in nutritional yeast!
Additionally, it is rich in B vitamins, which are essential for our metabolism, as well as the health of our hair, skin and nails! Just one serving of nutritional yeast provides:
830% DV of vitamin B1 (thiamine)
780% DV of vitamin B2 (riboflavin)
350% DV of vitamin B3 (niacin)
680% DV of vitamin B6 (pyridoxine)
1000% DV of vitamin B12 (cobalamin) [4]
A reminder that % DV means percentage of the Daily Value of a nutrient. This number is based on the needs of an average individual, and is based on a standard 2,000 calorie diet. Depending on the individual, you may need more or less than the % Daily Value, but it can be a helpful reference point!
So, now let's get to the fun part and make this face mask!
You'll need to measure out: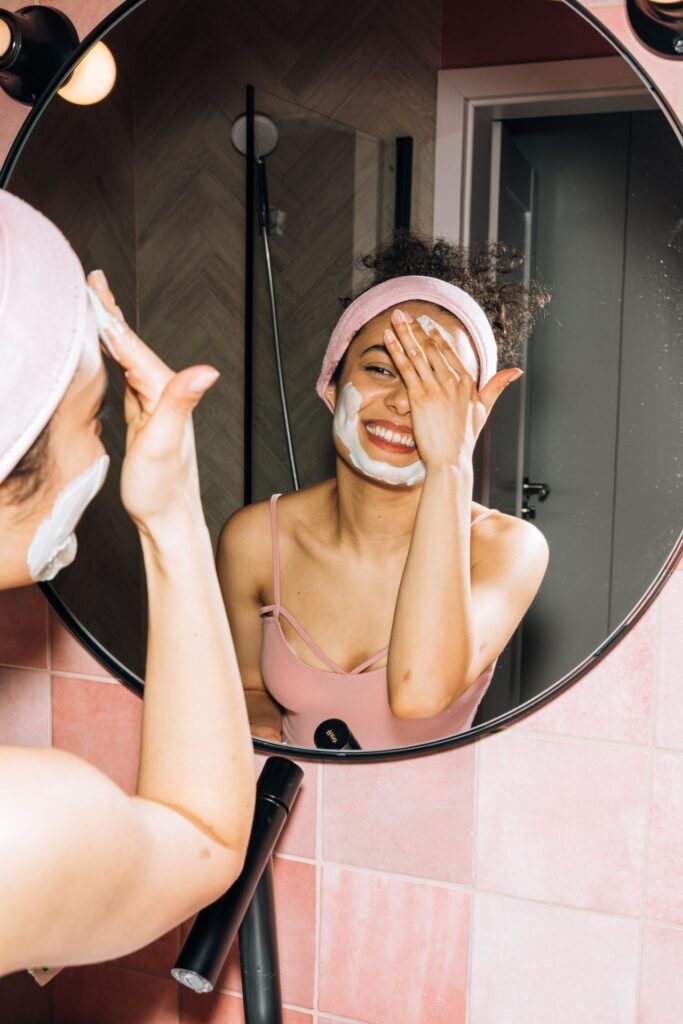 2 bags of chamomile tea
1 tablespoons of honey
1 teaspoon of nutritional yeast
To make this mask, start by brewing a cup of tea with the two teabags. Allow the tea to cool completely. Then, you'll want to mix together the honey and nutritional yeast, before slowly adding some of the cooled tea. You'll want to add enough so that it creates a thin paste, but isn't entirely watery. Leave on your skin for 30 minutes before rinsing off with warm water!
And there you have it, the perfect, soothing face mask to treat yourself and nourish your skin. Give it a try! Oh, and I'd love it if you'd send me a picture of your best mask selfie at info@everbella.com. Happy relaxing!
Citations
Pirouzpanah S, Mahboob S, Sanayei M, Hajaliloo M, Safaeiyan A. The effect of chamomile tea consumption on inflammation among rheumatoid arthritis patients: randomized clinical trial. Progr Nutr [Internet]. 2017 Oct. 23 [cited 2021 Nov. 3];19(1-S):27-33. Available from: https://www.mattioli1885journals.com/index.php/progressinnutrition/article/view/5171
Mandal, Manisha Deb, and Shyamapada Mandal. "Honey: its medicinal property and antibacterial activity." Asian Pacific journal of tropical biomedicine vol. 1,2 (2011): 154-60. doi:10.1016/S2221-1691(11)60016-6
Samarghandian, Saeed et al. "Honey and Health: A Review of Recent Clinical Research." Pharmacognosy research vol. 9,2 (2017): 121-127. doi:10.4103/0974-8490.204647
"Fooddata Central Search Results." FoodData Central, https://fdc.nal.usda.gov/fdc-app.html#/food-details/1991802/nutrients.