One of the things I love most about Complete Collagen Plus is…

It's so versatile!

It can be added to your daily routine in so many great ways!
So if you have been using it for a while and want some ideas…

OR if you are just starting out with it and wondering how to use it…
Here are 5 ways you can use your Complete Collagen Plus
1. Old Faithful – The Spoon.

The easiest and most common way to use Complete Collagen Plus is to just take it right off the spoon.

Quick, easy, tasty….and delicious!

We would recommend taking a full packet a day to get the maximum nutrition.


2. Add To Your Morning Coffee.

Adding a packet to your morning coffee is a great way to add a little flavor kick to your cup of joe. It can even replace sugar if you normally add that in. Add in that sweetness without loading your coffee with all that sugar!

I typically wait about 10 minutes after I pour my coffee to add it in. Just a little bit lukewarm or room temperature. Then I add a packet and mix it right in. It is just a great combination of coffee and caramel.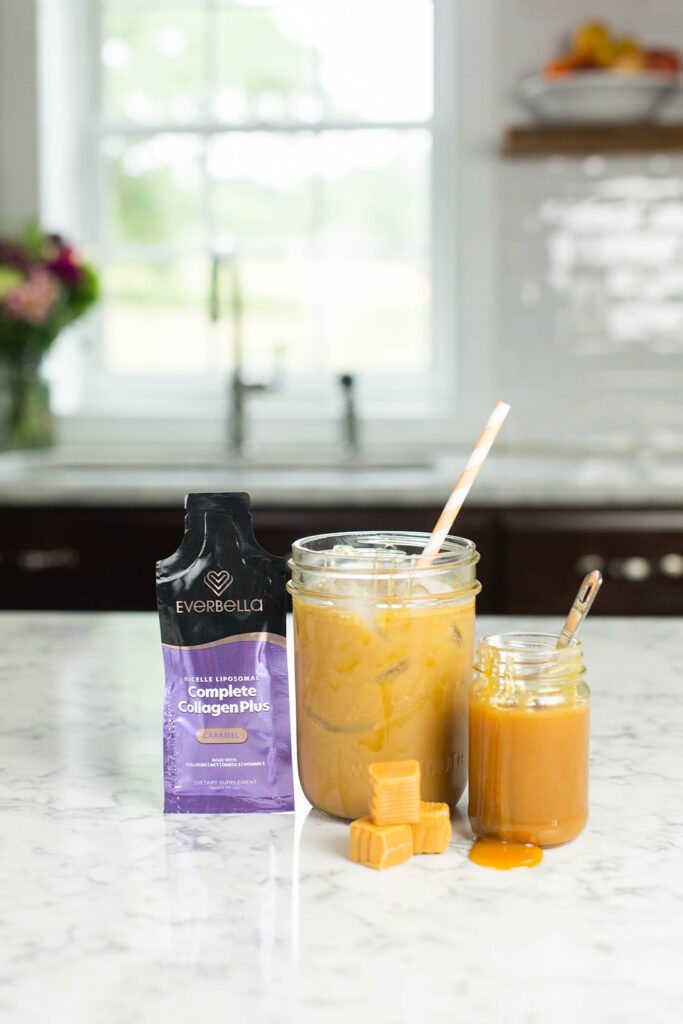 Of course, this doesn't have to just be taken in the morning. Complete Collagen Plus can be taken any time of the day. So if you have afternoon coffee – feel free to add it in then!
3.  Shake Up Your Smoothie.
Adding Complete Collagen Plus to your smoothie is a wonderful way to incorporate all the benefits of the product while also getting ample nutrition from the smoothie itself.

In fact – read our Energy Boosting Smoothie for a great Smoothie recipe!


4.  Jazz Up Your Yogurt!

Yogurt can get boring. Sometimes you need to jazz it up a little. Oats and berries are a great way to start but I also started to add a little bit of my caramel goodness to it and wow!

Just brings it all together so well!

Try adding a packet to your yogurt!


5. Indulge a little! Add it to your Ice Cream!

Caramel drizzle on top of ice cream? Yes, please!

When I feel like indulging a little bit, I add a bit of Complete Collagen Plus to my ice cream. It makes a great sugar-free drizzle for many different desserts.

And it doesn't have to be a guilty treat you add it to. You can even use it as a dip for your fruit-like apple slices!





The sky is the limit of what tasty treats you can add this caramel sauce on. Taste plus amazing benefits, it really is a win-win.

Is there a way that you like to take your Complete Collagen Plus that I didn't list here?
I love hearing new ways to incorporate Complete Collagen Plus into my day! Please feel free to send me an email at support@everbella.com and let me know how YOU use Complete Collagen Plus!